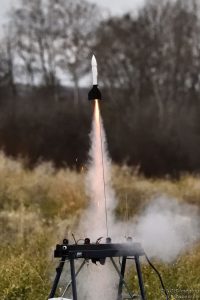 Our rocketry project ended with much excitement, as the groups tested their custom designed rockets on the launch pad.
RLee (from the Department of Chemical and Biological Engineering) demonstrated his large and multistage model rockets which were a joy to watch.
Thank you to the Create Cafe 3D Printing, Express Hobbies, and the Hub City Radio Control Club for making our rocketry project possible.