We're constantly looking for new members to join the USST.
If you're entrepreneurial minded and are looking for real world experience, this could be for you!
The USST is open to everyone who is interested in joining, regardless of area of study. The USST functions in a constant learning environment; we are more than happy to help you acquire any skills needed to work on the team.

Our members come from a variety of additional including engineering, physics, computer science, commerce, geology, and the health sciences.
This is a great opportunity to learn things that won't be taught in university, that future employers will expect from you.
How to Join

Please fill out our sign up form,
or contact Seamus Woodward-George –  vpeng@usst.ca,
or Danno Peters –  secretary@usst.ca  to inquire about joining the team.

Where and When

Our official meetings are in Room 1A56 in the Engineering Hardy Lab at the following times:
Tuesdays & Thursdays: 6 PM
Saturdays: 2 PM
Members are welcome to come and work on their projects at any time.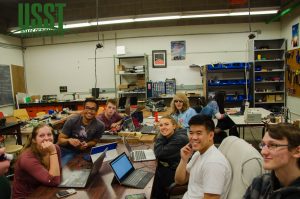 While we have listed a series of specific positions, we are always looking for new members of any discipline. Just send us an email and we'll try our best to find a place for you on the team!
Engineering and Design
We are always looking for new members from any engineering discipline. Students and faculty from outside of the college of engineering are always welcome to join the team. Below is an outline of the responsibilities of the two different design teams.
Mechanical Design Team
Main structure

Method of mobility including motor control

Robotic arm design

Sample collection

Suspension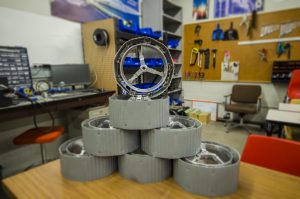 Electrical Design Team
Sensor output analysis

Power Systems

Logic development

User interface

and control

Communications

Hardware development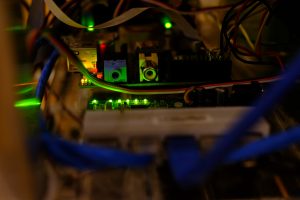 Experiment Development
While the experiment requires both mechanical and electrical design inputs, it also requires those with interest in, or experience in biology, microbiology, chemistry and various sample analysis methods.
Commerce
We are currently looking for commerce students from all disciplines to handle a series of activities related to corporate relations within the USST. Members will mainly be focusing on helping the USST raise the funds needed for our projects. Contact Austin Shirley – pres@usst.ca for more information. Duties will include:
Corporate Relations
Contacting businesses, setting up meetings, and assisting with negotiations Brainstorming fundraising ideas Accounting
The USST deals with a large operating budget in the range of hundreds of thousands of dollars which would undoubtedly serve as great experience to any future accountants. We are currently looking for accounting students to work with our current accounting team for future succession. As most of our current accounting members will be graduating soon, we will need new members to take their place as soon as possible.
Human Resources
We are currently looking for commerce students to work with the human resources side of the USST who are willing to start immediately. Duties will include the recruitment, training, and succession planning of members. Leadership experience is an asset.