The USST is always open to discussing different mechanisms for individuals or companies to support the USST. It is possible to either sponsor the USST, or make a tax-deductible donation. These can either be cash, gift-in-kind or any other ideas that you may have in how you can support the USST.
For a list of current sponsors please go here.
We encourage you to read through the available information on the website or download in the information below.
Sponsoring USST
The USST is always looking for new sponsors to develop working relationships with. The USST is appreciative of sponsorships large or small. Sponsorships can be in the form of cash, gift-in-kind, reduces rates or prices on hardware. By sponsoring the USST you receive regular updates on regular activities, have your logo featured on the website, and many more benefits.
If you want to help the USST out, and you have an idea that does not fit into the regular sponsorship package you are encouraged to contact our team in order to discuss how you can help the USST.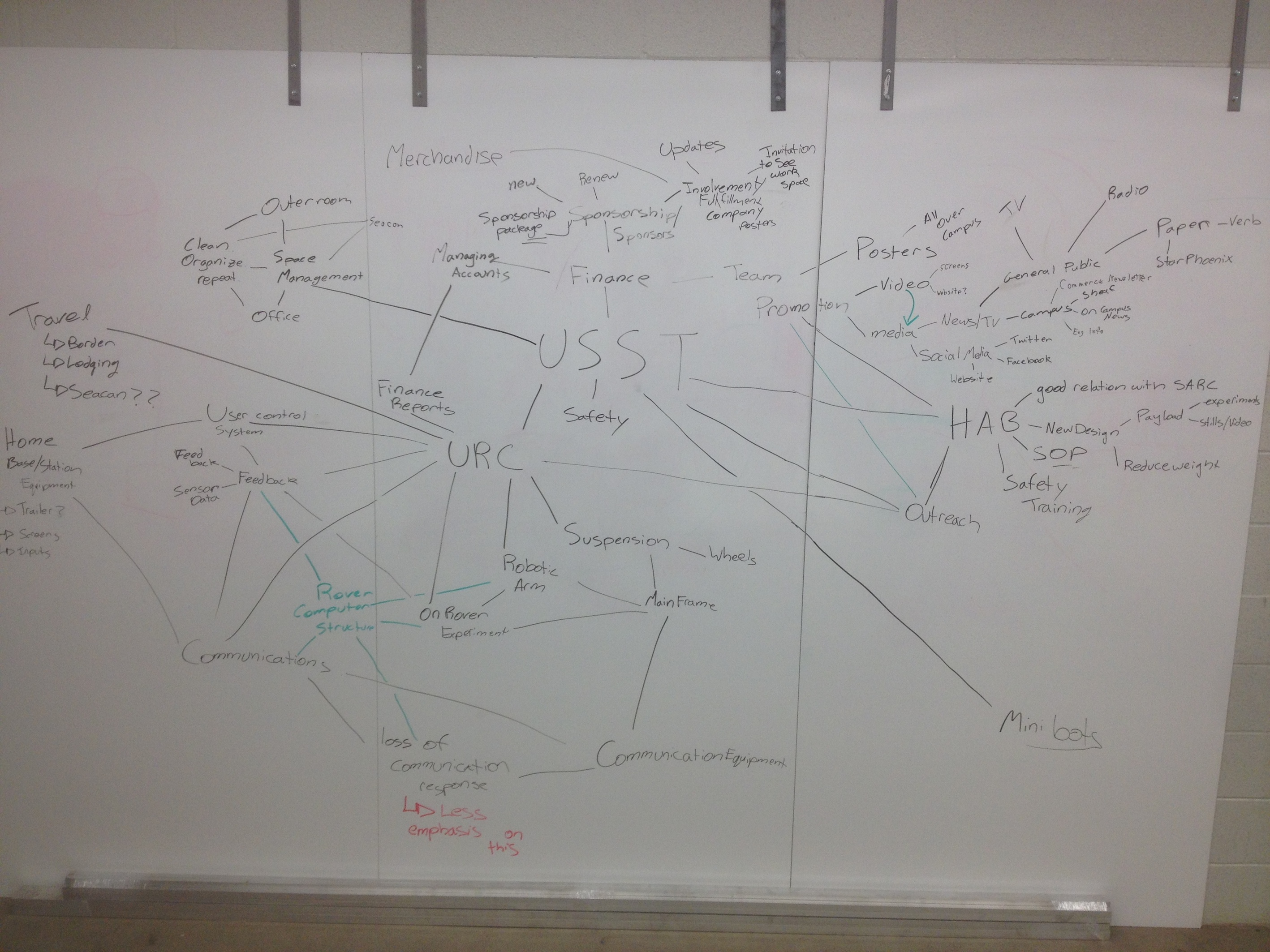 Donating to the USST
By donating to the USST not only do you receive the gratitude of the entire team, but you will receive regular updates on the team activities and a tax-deductible donation. Currently the USST is being supported by Don Listwin through a matching challenge. For more information on this challenge, please go here.
Donations can be made online, or by mailing a cheque to the USST.
To give online:
- Go here
- Enter how much you would like to give to the USST
- In the drop down menu for who the Gift is Designated to, please select "Other area as specified in comments"
- In the comments section, please enter "I would like my donation to go to the USST - University of Saskatchewan Space Design"
- Follow through the instructions to enter your credit card information
- The matching agreement with Don Listwin will be automatically processed by the USST
To donate by mail:
- Make cheques payable to 'University of Saskatchewan'. Please include in the comments section 'University of Saskatchewan Space Design Team' in the memo space
- Cheques can be sent to:
USST
1C12, College of Engineering
University of Saskatchewan
57 Campus Dr.
Saskatoon, SK S7N 5A9