President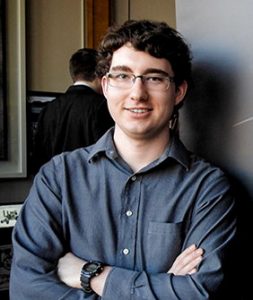 Danno Peters is pursing a dual degree in Engineering Physics and Computer Science. He is a long time member of the team having worked on the team's camera systems, deployment systems for high altitude and rocketry parachutes, production of the composite rover chassis and suspension, and design and production fo the carbon fibre/kevlar/polyurethane composite wheels. Outside of USST, Danno is a commercial UAV operator and pilot. He works for a local Geoinformatics firm and is training in commercial aviation at Mitchinson Flight Centre concurrently with his studies at the University of Saskatchewan.
Danno's vision for the team is to further develop relationships with like-minded clubs around the world. He would also like to expand the team's rocket and high altitude balloon programs.
VP Operations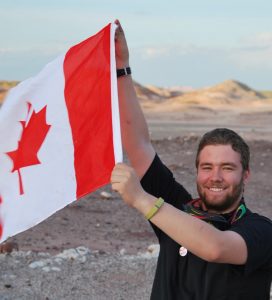 Connor Schentag is currently in his fourth and final year of Engineering Physics. He has been a part of USST since starting at the U of S, and has since worked on the mechanical team and participated in the design of almost all major mechanical components. After helping with the design of the wheel and arm systems last year, he has decided in his final year to participate in a more leadership role as VP of Operations. Over the last two summers, he has worked as an intern under a former USST president at Innocorps Research. When not at USST, Connor enjoys painting, playing piano, and water sports while spending time at his family cabin at Waskesiu.
VP Engineering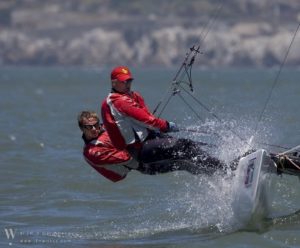 Seamus Woodward-George is originally from Victoria, BC with a background in yacht rigging, competitive sailing and a diploma in mechanical engineering. He has been a pioneer in the use of fibre composites and 3D printing in the construction of kinetic parts for the team's projects. When not at USST, Seamus enjoys spending time sailing, cooking and camping and is currently working on a B.Sc in Mechanical Engineering.
Treasurer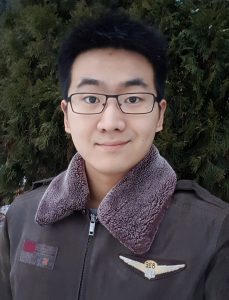 Tom Wang is a 3rd year mechanical engineering student. He participates in the team's annual budgeting, recording & monitoring finances, financial planning, and logistics. He is also a member in the mechanical team. When not at school, Tom enjoys playing sports such as soccer, snowboarding and canoeing. Tom has been with USST since 2017.
Mechanical Team Lead
Jeremy Rempel is an engineering physics student with a strong interest all things related to space exploration. Originally from Prince George, BC, he enjoys hiking, snowboarding, and playing volleyball in his free time. Jeremy has been involved with USST since 2016
Electrical Team Lead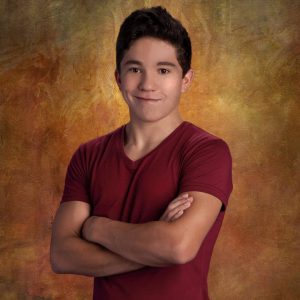 Tyrel Kostyk Is currently in his second year of Computer Engineering, and has spent his entire academic career at the UofS as a member of USST. He spent the majority of his first year on the team working with team leads & executives to reinvent aspects of the Rover's Autonomous Navigation systems, and hopes to continue improving these systems in the future. Outside of school Tyrel has a passion for reading, exercise, and loves to travel.
Software Team Lead
Carl Hofmeister is a fourth-year computer engineering student. He enjoys designing and programming embedded systems, especially with regards to getting multiple sub-systems to coordinate with each other. He is also an avid fan of open source software, and GNU/Linux based operating systems. Outside of engineering Carl is an oboist and has played with the Saskatoon Youth Orchestra for eight years, and occasionally with the Saskatoon Symphony Orchestra.
Marketing Team Lead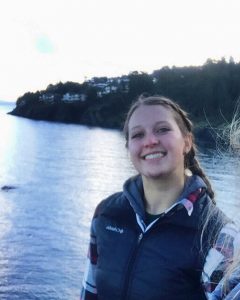 Anya Ostryzniuk is currently in her third year of mechanical engineering. What she loves most about USST is being able to use skills learned in school in combination with hands on application to create real life projects. Outside of school and USST Anya enjoy playing and reffereeing ringette, camping, reading, and spending time with her friends.
Secretary and Media

Lia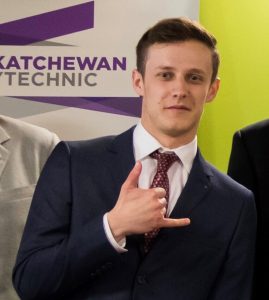 m Gray is a third-year Engineering Physics student also pursuing a dual-degree in computer science. He joined in 2016 as part of the team's STARFOX micro-gravity research project. This year, Liam will be focusing on both the Mars Rover project and the upcoming Canadian Cubesat Project, as well as managing media team documentation. Outside of school, Liam enjoys hiking, biking, and other outdoor activities, and is working towards a grade 10 RCM piano certification.
Shop Lead

Aaron Peters in his second year of mechanical engineering and has been a member of the USST since 2015. Aaron's focus has always been on the team's mechanical systems and he has been involved in projects including the end effector, rover wheels and STARFOX microgravity project. He is happiest when designing parts & and organizing builds in the USST shop, be it prototypes, rover parts or custom molds. Aaron enjoys the challenge of developing dependable, effective systems and this year hopes to help others get through the same process with all their fingers attached!